If you plan to visit our sunny coastal town of Ballito, be sure to add some must do's to your bucket list.
Top 10 activities to enjoy in beautiful Ballito:
#1 Feed your stomach
There are around 150 places to fill your tummy in Ballito. Here are 5 of our favourite spots.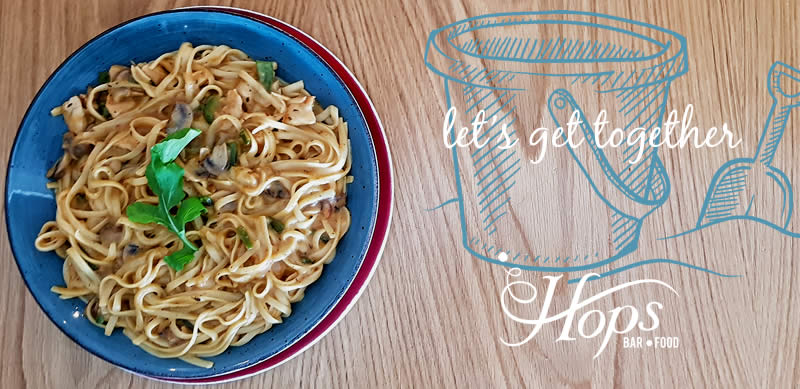 NIKOS Ballito
Greek Restaurant
Address: 12B Compensation Beach Rd, Ballito, Dolphin Coast, 4399
Phone: 071 677 1648
Fiamma Grill
Bar & grill
Address: Coco De Mer Boutique Hotel, 63 Compensation Beach Rd, Ballito, Dolphin Coast, 4430
Phone: 032 946 1029
La Piazza
Pizza restaurant
Address: 12, The Well, Albertina Way, Dolphin Coast, 4399
Phone: 032 586 3565
Hops Restaurant & Bar Ballito
Restaurant and Bar
Address: 14 Edward Pl, Ballito, Dolphin Coast, 4399
Phone: 032 946 2895
Two Shrimps Restaurant
Address: 2 Shrimp Ln, Salt Rock, Dolphin Coast, 4420
Phone: 032 525 2300
#2 Get Wet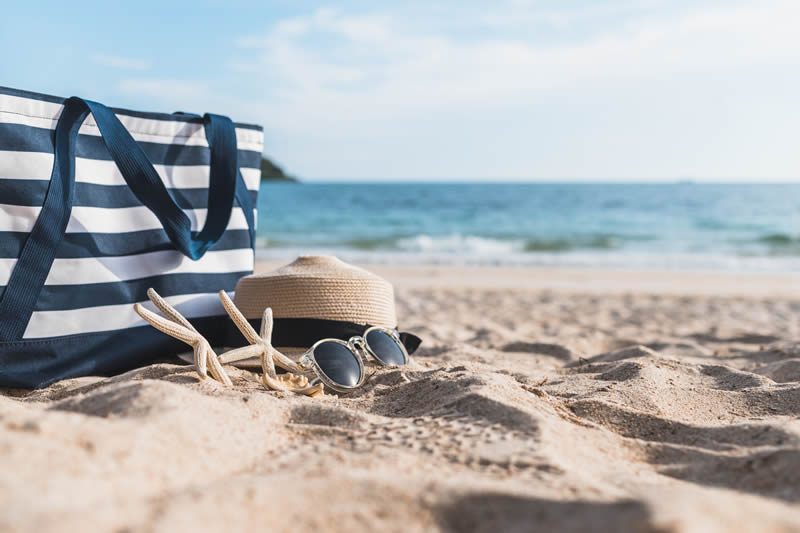 Thompsons Beach
Picturesque sandy beach, backed by low, rugged cliffs, in a sheltered cove with a tidal pool.
9 Rock Ln, Shaka's Rock, Dolphin Coast, 4399
Willard Beach
Beach pavillion in Ballito, South Africa
102C Compensation Beach Rd, Ballito, Dolphin Coast, 4399
Compensation Beach
Salt Rock
104 Manor Beach Ballito Manor
102B Compensation Beach Rd, Ballito, Dolphin Coast, 4420
Clarke Bay
Compensation Beach Rd, Ballito, Dolphin Coast, 4399
Pebble Beach
51 Ocean Dr, Shaka's Rock, Dolphin Coast, 4399
# 3 Flag Animal Farm
Rated the best farm of it's kind.
This unique animal farm has over 1000 animals from birds, reptiles, wolves, alpacas and of course Barney and Dora. 80% of the animals were rescued. They offer a real farm experience where you will be able to love and cuddle so many beautiful animals.
Facilities include: a rain-proof indoor play centre, accommodation options, playgrounds, a jumping castle and tea garden.
Bring the family along and enjoy a relaxing day out, as you either picnic or braai.
Contact: 063 018 1518
Website: https://flaganimalfarm.co.za
Address: N2 Umhlali, Salt Rock turn-off, Exit No. 214.
# 4 Ballito Boardwalk
Soak up the cool and picturesque coastline with a long walk. For the enthusiasts you can hike to Salt Rock, which offers amazing views. (Though it's best to pass threw the tunnel along the route at low tide!)
There are always pods of dolphins and if you are lucky you could spot a humpback or even a Southern Right whale.
# 5 Sugar Rush Park
Adventure for the whole family.
Families can enjoy fun cycle together. Offering over 150 mountain bike and running trails (suitable for both novice and experienced riders).
If you manage to work up a sweat there are hot showers, toilets and even a bike wash.
Kids can enjoy the Kids' Activity Zone while you enjoy a cup of coffee or a meal at the local restaurant. Other activities include segways tours, reptile park, putt putt and laser rush just to mention a few.
Live music events are also held here from time to time as well as an outdoor movie experience in the warmer months.
Contact: 060 997 9996
Website: www.sugarrush.co.za
Address: Sugar Rush Park, Esenembe Road, Ballito, KZN
# 6 The Litchi Orchard
MAKERS' Market 9:00 to 13:00
SECOND SATURDAY OF THE MONTH
If spending time outdoors with your family and friends is your thing, then the Makers' Market is the place to be. The market provides a great experience if you are wanting to let your hair down and have some fun. Indulge yourself with the explosion of local handmade goods, top-class food & drink and local live music.
With a wealth of incredible local small businesses, 'Makers' Market is an authentic Farmers' Market on the North Coast of Natal. A host of local 'Makers' of all kinds offer a variety of delights from pottery, olives, fresh breads and pastries, locally designed clothing, handcrafted baskets, jewellery, fresh produce, wire crafted good and bags. The skill and talent on show is a real treat.
ORCHARD NIGHTS 17:00 to 21:00
SEASONAL FRIDAY'S
Orchard Nights offer raw unplugged music, quality food and drink tastings. This is a seasonal event with offerings and food to suit the occasion. Visit http://www.litchiorchard.co.za for their calendar of events.
The Litchi Orchard is a must see and experience if you are from out of town. The litchi farm offers a host of permanent traders:
Delish Sisters
Ease your taste buds with the Delish Duo's unique breakfasts and lunch harvest table (that changes on a weekly basis).
Kapas Baby
Beautiful 100% cotton, locally made baby clothing & accessories, maternity wear, nursery decor, nappy bags and so much more to all mothers and expecting mothers.
The Shed
Incredible gourmet 'pub grub', speciality drinks and friendly service not to be missed. Set on a raised platform in amongst the beautiful litchi trees, The Shed lives out their slogan to "live simple – share often" through their love of all things local.
Beanstruck Coffee Roastery
Supplying direct to coffee lovers and local cafés with their signature flavours, this warm and cozy Boutique Coffee Roastery prepares fresh 100% Arabica beans from around the world.
Scatter
A shop that sells the work of locally talented artists. It is a space where others can craft, create and be taught.
Scoop Handmade Ice-Cream
Creamy goodness in a cone. Focused on making the best seasonal ice cream and sorbets, as well as ice cream cakes and vanilla sugar cones.
Driefontein Garden Centre
A family operated business offering an array of garden features and signature plants.
Where: Seaforth Avenue, Salt Rock, Umhlali, 4390
When: Monday – Sunday: 8AM–4PM
Phone: 032 525 5118
Website: http://www.litchiorchard.co.za
#7 The Ballito Pro
Mark those calendars and put in your leave. The Ballito Pro surfing competition is a thrilling highlight on KwaZulu-Natal's winter calendar. Watch some of the world's top surfers compete at this event held at Willard Beach over a few days.
The event has such an amazing history in South African surfing and has been an instrumental platform in getting our local professional surfers onto the world surfing stage for over five decades.
The Ballito Pro attracts hundreds of holidaymakers to our shores each year. This one you don't want to miss out on.
#8 Golf
For all those golfing fanatics, we have a few very picturesque courses to play on. You get to choose between Zimbali Country Club, SImbithi Country Club, Umhlali Country Club to mention a few.
Umhlali Country Club
Address: Umhlali Country Club :1 Compensation Road, Umhlali, 4390
Postal Address: PO Box 45, Umhlali, 4390
Tel: +27 32 947 1181
Website: www.umhlaliclub.co.za
Simbithi Country Club
Call Proshop: +27 32 946 5407 or
Website: www.simbithi.co.za
Zimbali Golf Resort
Tel: +27 (0)32 538-1041
Website: www.zimbali.com
#9 Secrets Day Spa – A Spa with a view
If you have not already heard, Ballito has its very own luxury spa with the ultimate sea view, Secret's Beauty & Day Spa located alongside The Boathouse Luxury Guesthouse in Ballito.
Replenish your mind, body and soul in one of the many treatment rooms sprawled over two levels. Ensure that you enjoy your manicure or pedicure in the upstairs section of the spa where you may very well be treated to Dolphin and Whale sighting. There are a host of treatments including a variety of massages, facials, beauty treatments, as well as magic day spa packages where internationally qualified therapists ensure that you receive the best pamper in town.
For the little ladies in your life be sure to take a look at the wonderful packages on offer including the Princess Party Package – girls 3 to 9 years or the Pre-Teen Pamper Package for ages 10 to 13 years. Book the couple's suit and package if you are wanting to treat that someone special in your life.
Special occasions are celebrated in great spirit at Secret's Beauty & Day Spa with packages being tailor made to suit the occasion, so whether it is a birthday, anniversary, bachelorette party or just a treat for you and your mom, chat to the friendly team who will gladly put together your dream Spa visit. Don't worry if you are battling to find that perfect gift, the solution is a Secret's gift voucher.
Secret's is perfect for those looking to relax the body and rejuvenate the mind where there is No pressure, no deadlines, just peaceful pampering.
For more information visit www.secretsbeautyspa.mobi
#10 The Market
Be prepared to be amazed and wowed! Situated in Ballito Lifestyle Centre you will find a carefully selected array of locally created food offerings in this unique, contemporary setting with live music over weekends. It is currently the only indoor, artisan food market trading seven days a week in the country,
A space where people meet, connect, feel comfortable, relax and enjoy themselves and each other. You will be able to purchase products to take home or enjoy onsite in the beautifully crafted communal seating environment, where families, couples, friends, old and young, hang out together.
If you are a foodie and like the finer things in life, you won't be disappointed. You will be spoilt with choice with the local brands from Home Grown Organic Produce, Yoli's Bakery, Science of Coffee Roasters, Taylor's Meats, Scoop Ice Cream, The Juice Kitchen, Bavarian Deli, Robson's Brewery, We Are Food, FISH, Bird & Co., Cumin & Coriander, Olive-A-Twist and Orchids & Exotics.
When: Market is open from 8am daily, closing at 6pm Monday – Saturday and 5pm on Sundays.
The restaurant section stays open till late.
Where: Cnr 398/498 Main Road, Ballito, Durban, 4004.