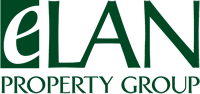 Elan Property Group
eLan Property Group is dedicated to developing environmentally sustainable, strategically located and economically viable developments in SA and abroad.
Consistently raising the standards of property development on the African continent and the Indian Ocean islands, what sets eLan apart is its approach of actively engaging with potential investors through its very own eLan Investor Club; offering these stakeholders the means to increase their own personal portfolios and create annuity income that provides long-term Return of Investment.
eLan property group has also developed a unique model in its hospitality division; allowing existing hotels to convert their property into sectional title hotels. In doing so, they offer individual investors a return and existing hotel owners an immediate payback on their capital.